Have Fun Flying Solo: How To Have A Blast On Your Own This Summer
---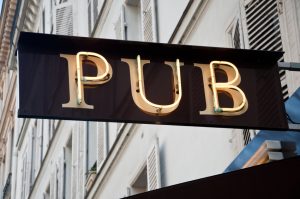 Many people believe summer is the prime time for kicking it back with friends and family. It's true that summer is great for barbeques, festivals, and beach parties. But you don't always need to surround yourself with people to have a great time.
It can do wonders for your stress levels to scale back your social schedule and make some time for yourself. That said, here are a few solo social activities to pencil into your calendar this summer.
Treat your palate
Who says you need to be on a date to eat fancy food? Treat your palate this summer by trying out new foody things.
Instead of buying your beer from the gas station, go out for a pint and try some craft beer. Forgo the burger at your local fast food joint and get a gourmet burger from a pub you've been wanting to go to. Up to 42% of consumers say toppings are the first or second most important part of a burger. You won't find amazing toppings worth your time at a fast food joint.
Another way to treat your palate is by trying out a new recipe. Because you're making dinner for one, there's no pressure to make everything perfect. You can relax, listen to some tunes, and have fun.
Spend time out in nature
Being out in nature can help boost your intake of vitamin D and reduce stress levels. Although going for a walk down the street is great, city life can actually make you more stressed. Look for your nearest hiking trail or park. You can take your dog for a run, go for a bike ride, or walk the path while listening to your favorite podcast. The goal is to be out in the sunshine where the grass is green and not cement.
Take a day trip
You don't always have to go somewhere tropical to feel like you're on vacation. Book a stay at a bed and breakfast or take yourself on a drive to a nearby town. A change of scenery may be all you need to feel more relaxed.
If you're wondering where to eat tonight, Dead Presidents Pub is the go-to place for imported craft beer, burgers, and premium cocktails. To learn more about Dead Presidents Pub, swing on by or contact Dead Presidents Pub today for more information.