Craft Beers, Bars, and Good Food: The American Dream
---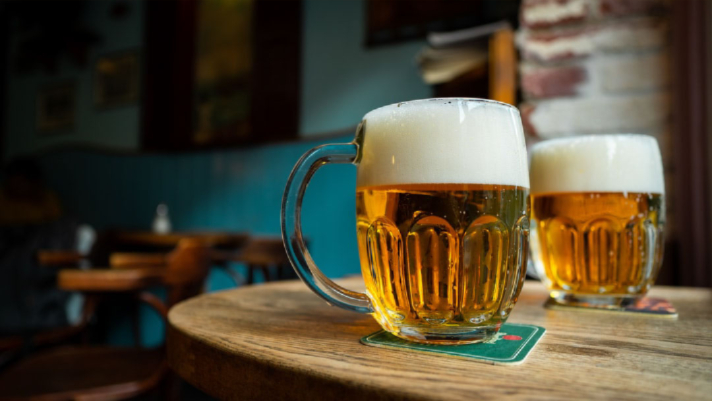 A traditional part of the American dream is not talked about as much as it should be. What's the dream without enjoying a night out with friends and family at the local bars where you can find craft beer, wine, a great menu, and a friendly staff?
We Americans love an extensive craft beer list served up in the neighborhood bars where we always feel welcome. We love the idea of sitting around with friends and family eating amazing burgers in bars that double as our favorite restaurant.
Our Love of Beer and Bars
Americans have had a long-term affair with beers and bars. From the Old '76 House in Tappan, NY founded in 1668 to the bars of today, some of the best memories are made in these establishments.
Since America's earliest days there has always been a bar where people gathered to celebrate life and enjoy the company of friends and family. Most people do not realize that since the inception of the "bar food" has always been a part of the plan.
In the early days of establishments that served adult libations, food was always on the menu as a featured item. Good food and great beer are still mainstays of the most successful bars.
Beer was being consumed in the U.S. long before the first settler stepped foot on the Mayflower. Native Americans were brewing craft beer from corn as early as the 1500s. Early settlers in the U.S. obtained their beer-making recipe and started on the path to the perfect fermentation. These early craft beers were a part of every celebration.
Craft beers have reached a new height of popularity. About 84% of people follow seasonal releases from their favorite beer brands. It has become very popular to be a part of the craft beer following.
The right bar is a cross between a great restaurant that has a family-friendly atmosphere and a resource for great craft beer and wine. Contrary to popular belief, you can have it all. Celebrating the good times with a hearty meal and a few drinks is a big part of the American dream. Come out and make your memories at one of the best bars in Wilmington DE.