Chase the Chills Away With Tasty Winter Cocktails
---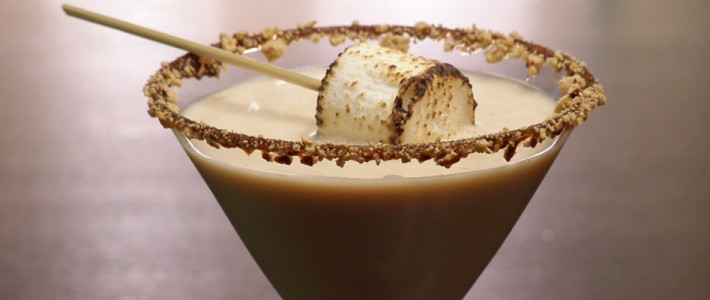 In 2014, 23% of United States drinkers reported they typically drink liquor, 31% drink wine, and 41% drink beer. Do you have a drink that you prefer? Different times of the year can bring about cravings for different signature cocktails. This is especially true when you visit a local restaurant and pub that makes an effort to create signature cocktails for different seasons, such as winter cocktails. These drinks are the perfect way to chase the chill from your bones in an atmosphere where you can relax with friends and family.
Stop the Boring Hour and Gather for Happy Hour!
Happy hour is the perfect hour to visit bars in Wilmington DE for drinks. Whether you want to escape the cold weather for good craft beers, burgers, or seasonal drinks, pubs are the perfect place to gather. Let the environment put you in a better frame of mind with delicious food and company. Do you want to start a date in the best possible way? Happy hour gets any date off to a great start. Meet clients and co-workers for drinks — nothing gets a business relationship off to a better start than socializing over drinks. Make those drinks winter cocktails to really impress!
Historic Restaurants and Pubs Are the Perfect Place for Events
Every winter people plan countless parties for Christmas, New Year's, or the solstice. Whatever reason you have to celebrate, plan your next chill event at a historic restaurant and pub. It is the perfect atmosphere with friendly staff guaranteed to ensure all of your guests have a fun time. You can count on everyone, from servers to bartenders to cooks, to ensure your event runs smoothly.
Summer Doesn't Have the Lock on Cocktails
Summer drinks are fun, but they don't have a lock on the realm of cocktails. There are many perfect winter cocktails that deserve your attention. Just think drinks with crystal sugar around the rim that resembles snow and candy canes hugging glass rims. Winter winds bring more than just changes in the season — they also bring about the creation of stunning cocktails that are perfect for some of the coldest days. Try comforting hot drinks and smooth sippers that are sure to make your holidays that much brighter.
Winter Cocktails Start the Official Party Season
You know the winter party season has begun when you crave winter cocktails from your favorite Delaware local bar and restaurant. Plan big celebrations that call for cocktails that are well-mixed in an atmosphere that's merry. Toast the season with traditional drinks, cocktails or craft beers that are sure to raise your spirits and make you feel warm and toasty. Cheers to a winter full of fun gatherings, frolicking with friends, and delicious cocktails!