3 Reasons We're Always Looking for New Places for Dinner
---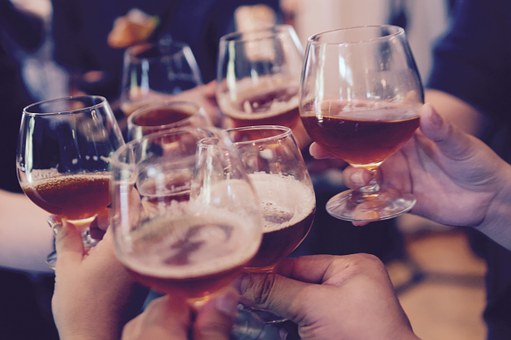 It seems like new restaurants are sprouting up as fast as they're closing these days, and a shift in dining preferences have left traditional big-chain restaurants for dead. There's a reason for that. When's the last time you've eaten at an old chain restaurant and felt like you had a true experience (or even good food)? It's probably been a while.
But, the scale's tipped a bit to the other side now, and it seems like we have too many choices. You could starve to death looking for new places for dinner if you don't have a solid plan ahead of time. For a restaurant to really last in this climate, it has to meet some very specific criteria. We'll take a look at some of those now!
Make it an Experience
Fast food isn't an experience. Fast food exists out of a need for quick, consistent food that you've been eating since you were a kid. But it's not something anyone really seeks out. People seek out an experience. They want something they've never had before–whether that's belly dancers by the table, a live show, a unique environment or an unusual menu.
Even still, not everything has to be as extreme as what we just mentioned. There are plenty of times people want to go out for a nice, relaxing, intimate dinner and enjoy some seasonal food with their loved ones in a warm, friendly environment. Even as foodies seek out the craziest new experience, the desire to enjoy a casual meal and relax will never get old.
You Better Have a Killer Booze List
Oh, the increasingly picky craft beer drinker. They will take extreme measures to seek out the most popular craft beers and the hottest new tap list in town. A static tap list won't do, either. Most people, about 85%, want to enjoy a seasonal beer. So in the summertime, there should be some nice, light, crisp craft brews available. In winter, stouts are a must. And of course, there's always an argument to make for having a single tap saved for whatever strange pastry/lactose/farmhouse/glitter beer is hot that month. Wine too. Have a good wine list, because not everybody devotes their lives to posting every single craft beer they drink on social media. Not that there's anything wrong with that…
The Food Should Probably Be Good, Too
Sure, the restaurant might have roller-skating gypsies dressed as gophers to entertain customers in between sips of the latest salmon-infused milkshake IPA, but how's the food? Sooner or later, bad food catches up to a restaurant and the walls come closing in.
The food has to be good. In fact, a restaurant with good food has more of a chance of surviving in a modified metal shipping container than a restaurant with mediocre food located at the top of the Rocky Mountains. Part of the reason we're always looking for new places for dinner is that we want to find the next "our place." As much as we crave those new experiences and craft beer, what we really love is finding a local spot that we can count on to be delicious every single time we visit.
Conclusion
There's a reason that big chain restaurants are failing. Their beer selections are stuck in the '90s. Their food is still pre-packaged and thawed. Their ambiance has grown old on a generation of people who want to feel like their experience is special. So we look, endlessly, for new places for dinner, breakfast, lunch, brunch, and second breakfast because we're looking for something that makes us feel the way we felt when we found "our place."