3 Elements of a Hoppin' Happy Hour
---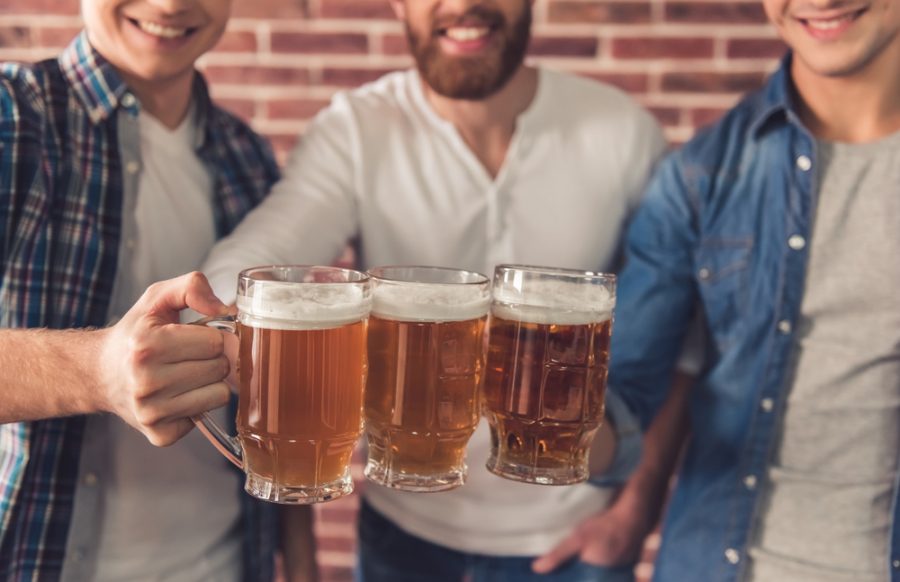 The prime time happy hour rolls in around 3 PM on the weekdays and typically ends around 6 PM right before the dinner rush. Wilmington Irish pubs are the perfect place to relax and unwind with your favorite coworkers or group of friends. Chow down on good deals and indulge in fine craft beers while you catch up on the latest work gossip. When the hand strikes three, head down the street to your favorite pub or bar for happy hour with these tips in mind to ensure a fine time.
Name with a Claim: Choose a place that is known for their food and drinks. Wilmington Irish pubs offer authentic food and drink items. When happy hour arrives, select a place that is well-known around town to make the most of your time away from work. Find a place that offers drink specials or specific promotional days that can become a routine office tradition.
Bogus Beer and Burger Deals: Almost half of young adults claim beer as their favorite alcoholic beverage, so be sure to select a pub that offers a variety of craft beers. Happy hour is the perfect time to experiment and try new flavors with your buddies. And what's beer without a nice juicy burger? Local pubs are small enough to spend quality time catering burger toppings to your personal taste. If burgers are not your thing, a solid Happy Hour will offer appetizers and scaled down versions of their most popular food items to give you a taste of the full meals they offer. Just like tasting beer, Happy Hour can provide a more cost effective way of exploring more items on their food menus.
Entertainment: Beer and food are great, but eventually you run out of work gossip to talk about while eating and need something to take your mind off of the day. Some Wilmington Irish pubs provide live music as entertainment so you can sit back and relax while sipping your beer. If it's not live music, look for a pub that offers a place to go outside and toss around an easy game of cornhole or get rid of frustrations with a game of darts. Entertainment that offers a chance to get up and move can be a great way to bond with coworkers and friends.
Happy Hour is a great way to boost office or personal morale. Whether you are a rookie to the area or an old time local, be sure to partake in the Happy Hour Wilmington DE pubs are known for.