Drinking Holiday Cheer- Holiday Drinks From Around the World
---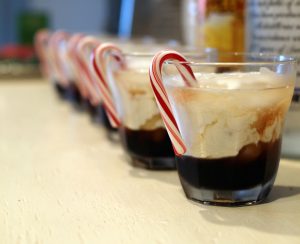 While back in 2014, 48% of 18 to 34-year-olds chose beer as their favorite alcoholic beverage, but once the holidays roll around, you can bet it's time for a change of pace. Now that the holiday season is upon us, prepare your taste buds for cool drinks with holiday spirit.
Here are some holiday drinks from around the world to try out this Christmas.
Gluhwein – Germany and Austria
This hot, mulled wine is meant to be enjoyed slowly while browsing a Christmas market. It is made with dark red wine, mulling spices, and holiday cheer. You're guaranteed to enjoy a sip or two.
Wassail – United Kingdom
Instead of heading down to the neighborhood pubs, the Brits enjoy the activity of Wassail. They go door to door singing holiday carols and then pass around a huge bowl of alcoholic apple cider. The word wassail means to pass on wishes of good health and happiness to friends.
Cola de Moro – Chile
This drink translates to "monkey tail" and tastes just like eggnog but is served cold. Ingredients include milk, rum, vanilla bean, nutmeg, and cinnamon.
Ponche Navideno – Mexico
Mexicans enjoy this hot punch, typically served by street vendors for its versatility. There is not one specific way to serve it, but it often has pears, apples, sugar canes, raisins, and tejocotes, which is an ancient fruit used by the Aztecs. With the addition of tequila, rum, and brandy, how could you not like it?
Poppy seed milk – Lithuania
Prepared from poppy seeds, this unique drink has the consistency of an almond milk and only has three ingredients — poppy seeds, honey, and water. Lithuanians serve 12 dishes on Christmas Eve, and traditionally start their meal with this simple drink.
Sorrel punch- Jamaica
Tropical islands get festive too! Taking a few sips of this fruity cocktail made of ginger, nutmeg, mango, white chocolate, hibiscus flower, and rum will sure have you feeling all types of holiday cheer.
So this holiday season, head down to the bars and craft beer pubs and ask for these drinks. You'll be sure to start a conversation with your order!