How You Can Celebrate Your Heritage Authentically This St. Paddy's Day
---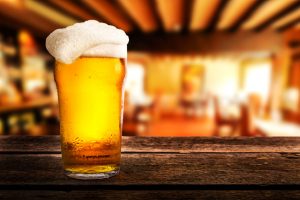 St. Patrick's Day may be Irish, but no one celebrates St. Paddy's Day quite like the Irish-American. St. Patrick's in the U.S. slowly evolved from a quiet religious holiday in the 19th century to a celebration of heritage. In fact, the very first St. Patrick's Day parade took place not in Ireland but in New York City in 1762.
That being said, it's safe to say America's St. Paddy's celebrations don't quite fit the traditional Irish norm. However, there are plenty of ways you can still have fun while celebrating your heritage in a more authentic way.
Get social at a craft beer pub
In 2014, as many as 41% of American drinkers said they typically drink beer. However, according to Professor Christopher Dowd of the University of New Haven, pub culture was never truly about getting drunk. Rather, it was about being around music and friends, storytelling and socializing.
So instead of going out to grab just any green beer this St. Paddy's Day, consider going to your local craft beer pub. Craft beer bars are a great way to support small localized breweries while still staying social and having fun. What's more, you can choose from seasonal beer, premium cocktails, and even imported craft beer if you really want to Irish it up.
Eat, drink, and be Irish
While socializing around a good drink is one way to authentically celebrate your Irish heritage, another way is to celebrate by eating Irish food. The traditional St. Paddy's meal in the U.S. is corned beef and cabbage, but do you know why?
In Ireland, the Irish most often ate bacon and alongside a green vegetable, typically cabbage. However, bacon was far more expensive in the U.S. than it was in Ireland. Therefore, Irish-Americans opted for the cheaper corned beef to go with their meals.
If beef isn't your thing, consider enjoying a slice of soda bread, a piece of Shepherd's Pie, or Irish boxty. Dublin Coddle is another hearty recipe reminiscent of a more fanciful and flavored Poor Man's Meal.
One of the best ways to enjoy St. Patrick's Day is by enjoying craft seasonal beer, eating pub food, and enjoying time with friends and family. For more information on good craft beers, catering, or how to book an event contact Dead Presidents Pub today.